Here's what some of our staff have to say about working at Serveco.
We have a wide range of positions available. If you'd like to find out more please get in touch.
Ish (Ishmaila Jammeh) (Rough Sleeper Outreach Worker)
Knowing I can help people to make positive changes in their life, means a whole lot to me and that's what Serveco stand for.
I joined Serveco on the 1st of July 2019 having worked in the Homeless sector for over 10 years. I was still working as part of the RISE team when Serveco was awarded the contract. My contractual hours are 9 -5 pm Monday to Friday and occasionally do night shifts and out of hours outreaches for Serveco.
The support and Compassion from the management team and staff are second to known. Chris and Paul has made it known to me that they are reachable any time I need to contact them and that's exactly how it is. Management acknowledged the good work staff do and staff are very much aware the work they do are very much appreciated by Serveco. I couldn't ask for a better Company to work for.
As an outreach worker my main role involves working with vulnerable adults with complex needs ranging from low support to very high support. The Housing Needs Team require me and my outreach colleagues to verify if someone is genuinely rough sleeping, once the verification has been completed we engage with the rough sleeper to access various agencies. I also risk assess individuals for suitability of services, assessing needs through move in procedures and reviewing these regularly, as well as completing detailed support plans and continuously liaising with partner services in order to maximise positive outcomes.
Since joining Serveco, I have been given the opportunity to implement my knowledge and experience of working with vulnerable individuals and am always commended for the good job am doing. I feel the team spirit and the bond among staff is very strong and someone is always a phone call away for help or advice whatever time it is.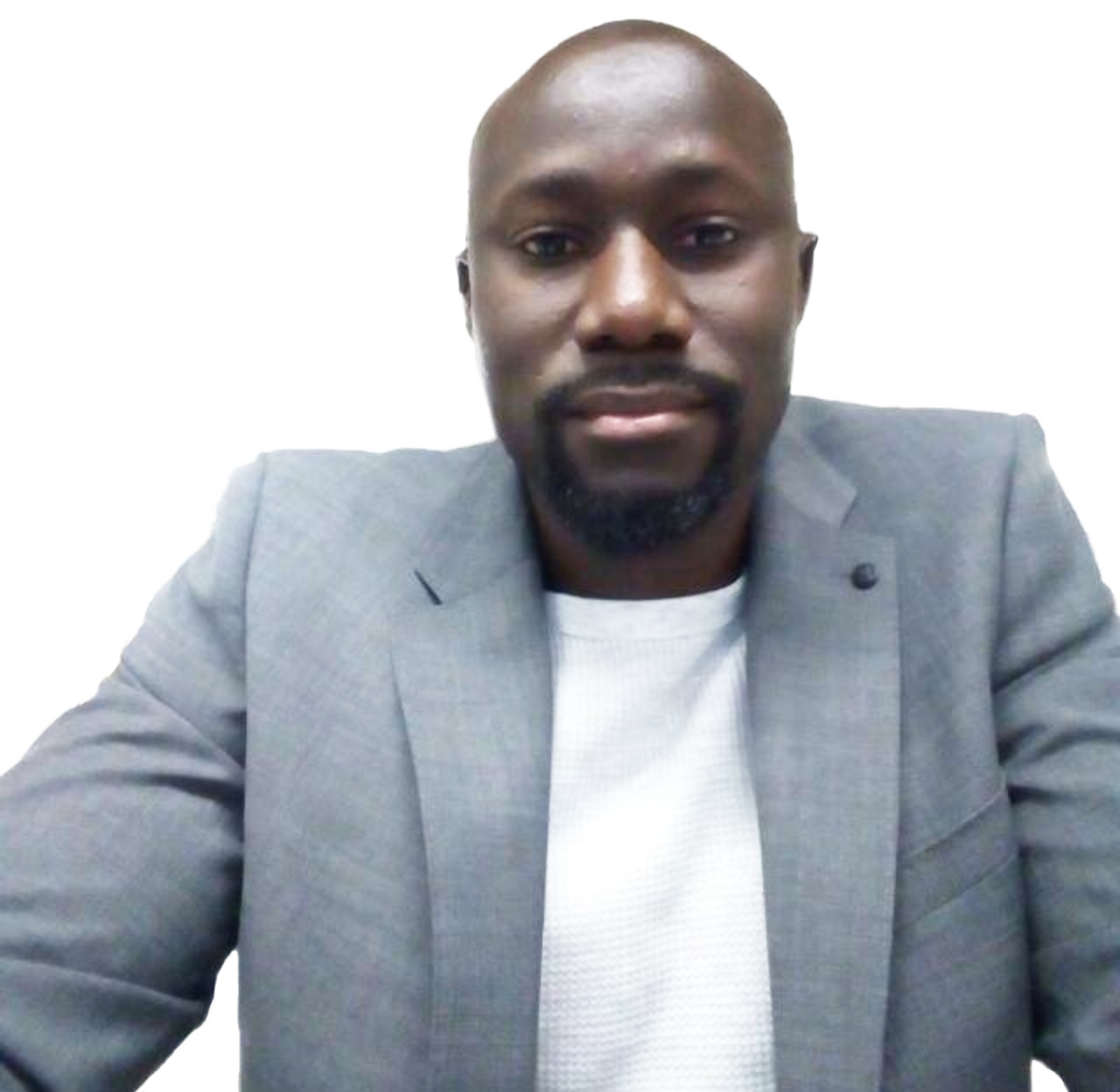 Jerry Bedford ( Mental Health Assesment Advisor)
I appreciate that I am given the autonomy to grow and develop my role which I hope will continue to support the team and support those who have mental health issues.
I have worked in mental health for 30 years. The first five years in psychiatric nursing and then 25 years as a Social Worker before I retired as Senior Practitioner from Social Services. My specialisms were working with those with a dual diagnosis of substance abuse/mental health issues and Mentally Disordered offenders. Because of the nature of my client group I worked a lot with other statutory and voluntary agencies. I was a contributor in the Mentally Disordered Offenders meetings with the police and probation. Through this I was invited to join the Margate Task Force where I worked closely with the agencies such as DWP, Police, Probation, Housing Providers and many more.
It was through this work that it became evident that working in this co-ordinated approach produced results because we were working as a multidisciplinary team. In most cases when a client presents with a mental health problem there are very often other problems such as substance abuse, homelessness and poverty. If I had seen this client through the traditional channels, I would have had to refer to other agencies to address problems of housing and substance abuse which can take a considerable length of time. In the context of the Margate Task Force I was to discuss the case immediately with other agencies. With this co-ordinated approach immediate support could be made available. This was extremely satisfying to see these clients in many cases getting the appropriate support. It also worked the other way with Police, DWP etc who were able to raise their concerns over a person's mental health directly with me.
I passionately believe that working with other agencies really does play a key role in supporting people and opens up doors for professionals to better understand each other's ways of working and resource pressures, to discover shared objectives and develop joint approaches to achieve them.
Consequently, when I retired from Socials Services earlier this year, I was delighted to be offered a role in RISE in Thanet as Mental Health Assessment Advisor. I have only been working with Serveco since September 2019., I work part-time and am still settling in.
Having come from working for a large bureaucratic organisation I was wary of working for a different and non-statutory organisation. I had no need to worry! I am amazed at the dedication and commitment of the team. They are dynamic, proactive and inclusive. There are team members from the DWP, Probation, Housing and drug and alcohol agencies amongst others. They do not see problems, but challenges and solutions. They are a team that are making a visible difference in the local community and transforming people's lives for the better. It is great being part of a team where your role is valued from the managers down. I appreciate that I am given the autonomy to grow and develop my role which I hope will continue to support the team and support those who have mental health issues.
Saquib Choudhry (Project Support Worker)
A young person that is self-harming can be hard to spot..
I have been with the company since June 2015.  An enjoyable and fun place to work where hard work is rewarded and no two days are ever the same.  There is a company culture of all one team, and there is never a shortage of colleagues offering to help you when needed. Our Management Team has an open door policy so I have support whenever I need it.
In my role as a support worker I come across many incidents. One of the most memorable was when a young adult tried to harm themselves by drinking half a bottle of bleach. Normally we don't try to treat them ourselves. We always seek medical advice immediately. But that night the emergency services advised me to act quickly by encouraging the young adult to spit out anything remaining in her mouth. After a few tries I helped her clear the bleach from her body. This was all done with the instruction and guidance from emergency services on the phone before they arrived.
Emergency services thanked me for quick and wise action. I felt proud to have helped. A young person that is self harming can be hard to spot. But thanks to Serveco providing us with the required training and workshops I feel able to contribute.  I will definitely stay with Serveco for many years to come.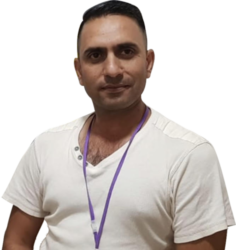 Danilo Luongo (Manger, Night Shelter)
Knowing I can save lives or prevent harm is why I do this job...
When I first started in December 2015.......
I could have never guessed how many challenges this job would bring and how much I would learn along the way.
In our field of work there is always a new story, a new person with different issues, but we are always there and always will be to offer support and advice
Throughout many nights spent in various projects facing new situations and challenges, there is always that one instance that makes you think that this was the right path to take and the right job for me.
For instance, it feels like a more rewarding job than ever with a simple ''thank you for listening'' and knowing the worst case was avoided with a simple chat and a cup of tea with someone who simply needed to be heard. Raising safeguarding concerns is a big part of what we do, knowing I can save lives or prevent harm is why I do this job.
Many times, we must face situations where judgment and time makes all the difference.
Feeling like you have done something to change someone's day or life by a simple act of kindness, putting your training to use or just knowing you took more time to be with that resident than most would offer makes be proud of the person I have become and the job I do.
All this feeling of achievement was possible with Serveco along with the right training and the right team.
Serveco have provided me with a much better view on work life and how to act in certain situations.
The team is supportive and always provide me positive thoughts on what we do and how we do it. If we do make a mistake, we learn from it and learn as a team together with great communication amongst other team members.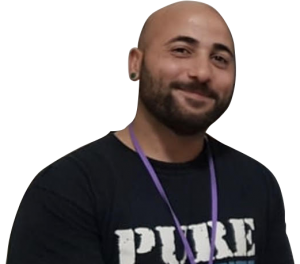 Stephen Thompson (Night Support Worker)
It's a privilege to be part of this company...
For years I worked in the security industry and whilst I dealt with a lot of issues surrounding criminal behavior I was left unfulfilled as the problems remained the same.  I set out in life to give the best of myself to those less fortunate than myself.
Now everyday I look forward to the challenge of being the person who inspired someone to change their path and turn their life around. You can't do this work without a level of compassion. Most of these people we take into care have yet to know what it is to have someone who is ready to listen to them and guide them. So far I've had some wonderful results and I have impacted on the lives of these people.
I'm confident that at Serveco we are the difference in the lives of those who are in need. I'm proud and its my great privilege to be a part of this company.  Moving forward, I'm working everyday to help Serveco grow into a national company supplying our amazing staff to all who need us.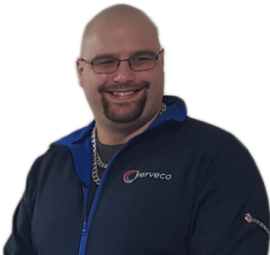 Paul Jevons (Area Manager)
I found myself enjoying the work I was doing for the first time in my life.
When I first applied for a job with Serveco it was only to be a part time role. But when I started at Serveco the support and training I received was amazing. I found myself really enjoying my job and with the training I received was able to deal with many situations as they raised their selves, and all finished with an amicable outcome. It is such a rewarding job to know that you have helped someone whilst at work. I found myself enjoying the work I was doing for the 1st time in my life. It's fair to say I soon made this my full-time job and hopefully my last job as I will never want to leave. (Serveco you are stuck with me). After a few months Chris and I started talking and it was agreed between us that I would help run the Kent region. I now offer support and training to all team members in Kent, we are like one big happy family. We are always here to support each other and offer advice when needed. The nights can be long, so I set up a couple of what's app groups, one for serious questions or queries where someone is always listening and can respond within moments to any questions asked as someone is always working. Then to lighten the mood we also have a banter group where all team members can joke around and have a laugh whist working through the nights to keep up moral and to give the team a chance to get to know each other better. Serveco is by far the best company I have ever worked for. Chris is an excellent manager, he is always there with support and advise for us all. When ever there are questions or quires they are answered straight away you never have to wait. Everyone is always contactable, and we pride ourselves on that, any client can call 24/7 and myself or Chris are there to answer their calls along with the support from the team. Serveco is a growing company and everyone of our team members is as important now as they have always been, we would not be where we are without the fantastic people working for Serveco. We will always meet with clients and put together a solution that best meets their individual requirement's no matter how big or small.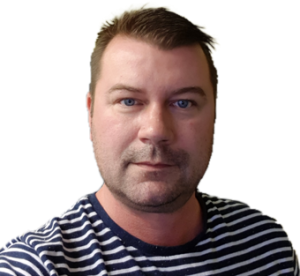 Gary Bryant (NIght Project Worker)
Serveco is like no other company that I have worked for in my career. It is more like working for a family than a company.
I joined Serveco in December 2016 having worked in the Security Industry for over 25 years and being a foster carer for over 6 years, something I still do. I was looking for a job that offered more job satisfaction and I wanted to do something in which I could make a real difference.
Working for Serveco on nights offers me a great work life balance and gives me the opportunity to spend quality time with my family.
Both Chris Yates and Paul Jevons are phenomenal at what they do and are undoubtedly the best management team I have ever worked for, they try to solve any issues that come along and with the help of all of the Serveco team working at other projects there is always someone you can call for help or advice whatever the time it is.
Working for Serveco is like no other company that I have worked for in my career as it is more like working for a family than a company. With a support network in place from both Chris and Paul as well as any other colleagues working at other projects, you are never alone even though you are a lone worker.
This support and compassion from the whole of Serveco management team and my work colleagues was shown when my wife and I became ill at the same time recently. I felt like handing my notice in as I felt pressure I was under was too much to deal with as well as working and caring for my wife. The Serveco family rallied around me and helped me through this difficult time.
There have been many challenges over the years at the project I work in, I am there not only to make sure all rules and procedures for the project are adhered to but to also give help and support to the residents and a welcoming non-judgemental ear to listen to these young people in a professional and caring manner whilst maintaining professional boundaries at all times.
One example of this is that I have helped one young man come to terms with his sexuality and the abusive relationships he was finding himself in. He also has mental health issues and he frequently felt so low that he would often talk about taking his own life, as well as actually self-harming on a regular basis.
By being there to listen and offer my support, whilst liaising closely with his key worker he has made great progress and I am pleased to say that following a new CV, which we wrote together he has secured employment for the first time in his life and is now a much more positive person.
Having someone there who would listen to him when he needed it most, especially at night when he was feeling at his lowest and without being judgemental, has helped him boost his self-confidence, self-worth and self – esteem and he is looking to a future where he more stable and settled.
I could point to are many other examples of similarly complex and challenging situations that resulted in positive outcomes, this can only be achieved when the night team and day team work closely together, identifying safeguarding issues and ensuring that we are consistent with our approach
At Serveco we've been working with supported living and temporary accommodation clients across the UK -  since 2002.
Kent: Maidstone, Dover, Canterbury, Margate, Chatham, Tonbridge, Ashford, Sittingbourne, Thanet, Folkestone.
South Yorkshire: Sheffield, Doncaster.
East Yorkshire: Goole.
Nottinghamshire: Nottingham, Worksop
Cambridgeshire: Cambridge, Peterborough, Wisbech
Wiltshire: Swindon.
Oxfordshire: Oxford, Banbury, Abingdon.
London: Lewisham, Deptford.
Leicestershire: Aylestone
Call 0330 223 1669 or email to discuss how we can tailor a service to meet your requirements.