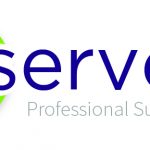 serveco
Accommodation Support Worker/Concierge (Nights)
£8.70 Per Hour or £16,738 based on a 37 hour week.
Full Time, Part Time and Bank Staff
Various shift times available.
Typical duty hours include :-
Monday to Thursday 1900-0500
Friday 1900 to 0800
Saturday 2000-0800
Sunday 2000-0500
Weekend days also available (0800-2000)
We are currently seeking Accommodation Support Workers / Concierge's to work nights at our Young Persons Project in Worksop.
Full time shift pattern would be 4 nights on duty, four nights off duty.
The main purpose of the role is to maintain and protect the safety and security of the premises whilst having a supportive presence to residents. Maintaining a visible presence in and around the building, your main responsibilities will include responding to the needs of clients / residents, maintaining the cleanliness of the property and being mindful of any health and safety issues. You will also be expected to conduct security checks and report security breaches and building damage, carry out minor repairs and report issues relating to the personal security and safety of residents to the appropriate support staff.
The successful candidate will have worked within a similar role previously or be able to demonstrate the capacity to work with vulnerable / challenging people. It would be advantageous for you to have basic knowledge of the kinds of issues homeless people may face along with experience of lone working, dealing with challenging client groups and dealing with confidentiality and data protection (GDPR)
Friendly and approachable, you will have the ability to be firm but fair and maintain professional boundaries.
You must have experience of carrying out domestic duties such as cleaning and basic maintenance checks as well as carrying out security checks, monitoring CCTV etc.
Because of the nature of the work involved in this post, this post is exempt from the provisions of the Rehabilitation of Offenders Act 1974. It is a condition of employment that all convictions are disclosed in advance. An Enhanced Disclosure Barring Services check will be required to be undertaken.
We are proud of the professionalism and commitment of a team of staff that has the skills and ability to deliver a wide range of high quality and culturally sensitive services that are appropriate to the needs of our client groups. We truly believe in supporting and developing our staff to reach their full potential. You will be provided with a working environment and culture that will enable you to thrive, use your existing skills and learn new ones.
With all this on offer, why wouldn't you want to join us?
Click here https://serveco.co.uk/job-application-form/ to download an application form.
To get an understanding of what working for Serveco is like, use the following link to read real testimonials written by our current colleagues. visit https://serveco.co.uk/working-at-serveco/
Call 0330 223 1669 to discuss this role in person.
Job Type: Full-time
Salary: £16,738 or £8.70 per hour.
Job Type: Full-time
Salary: £16,738.00 /year
Job Type: Full-time
Salary: £16,738.00 /year